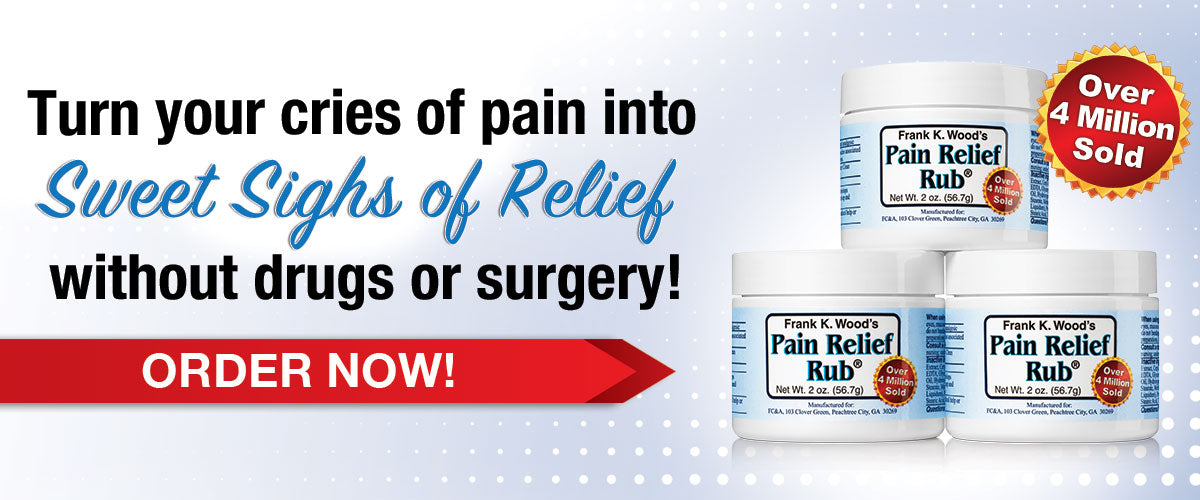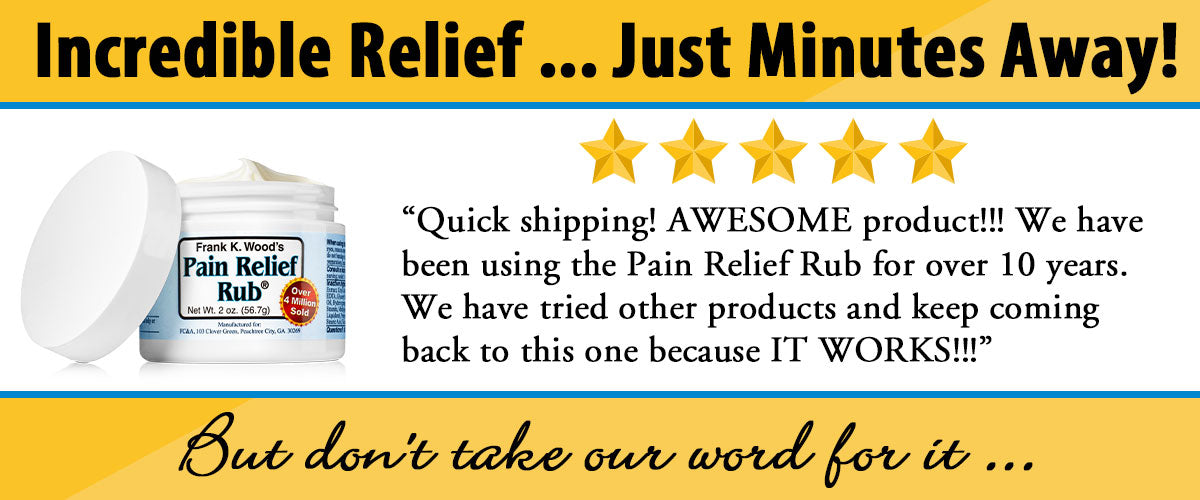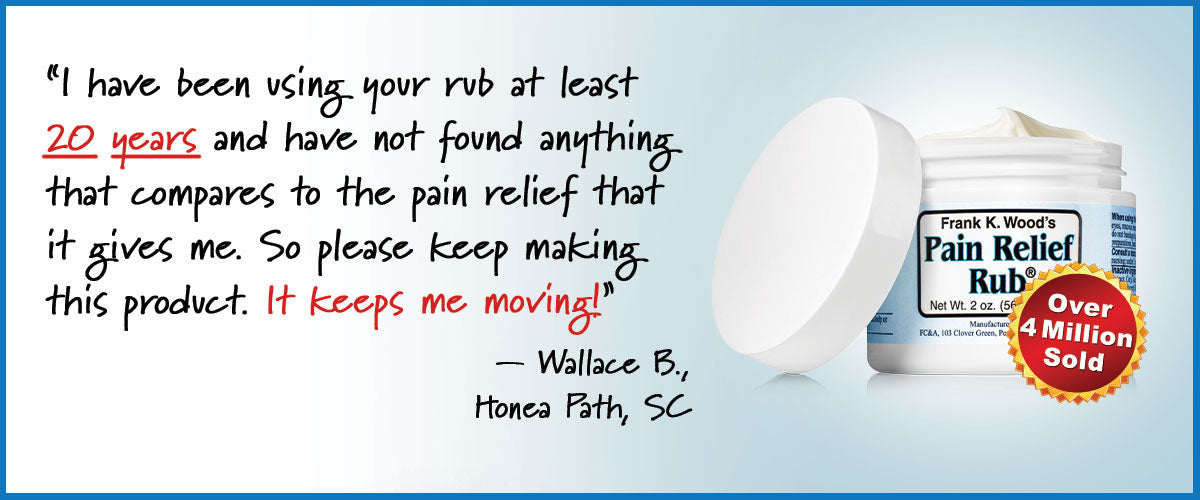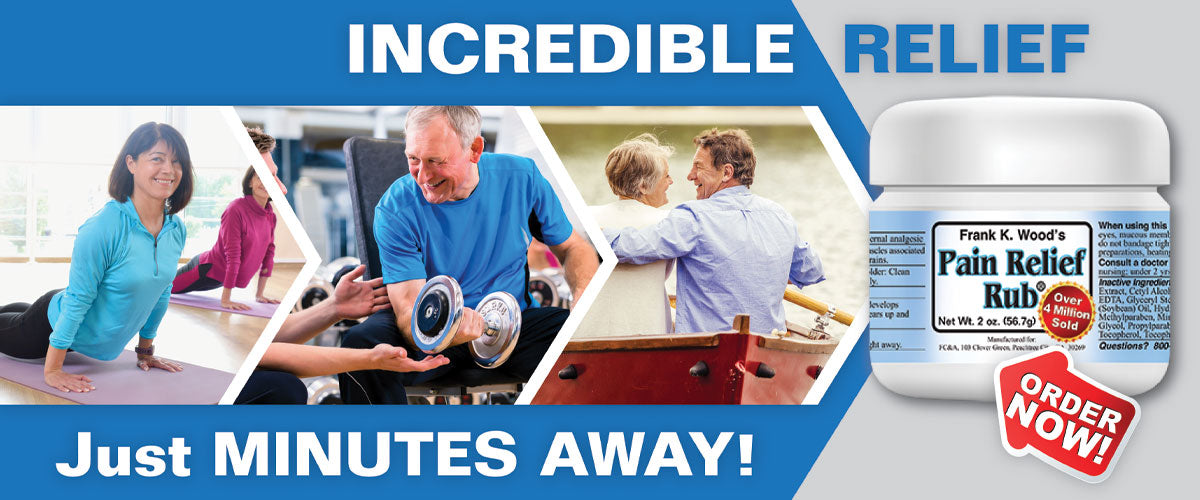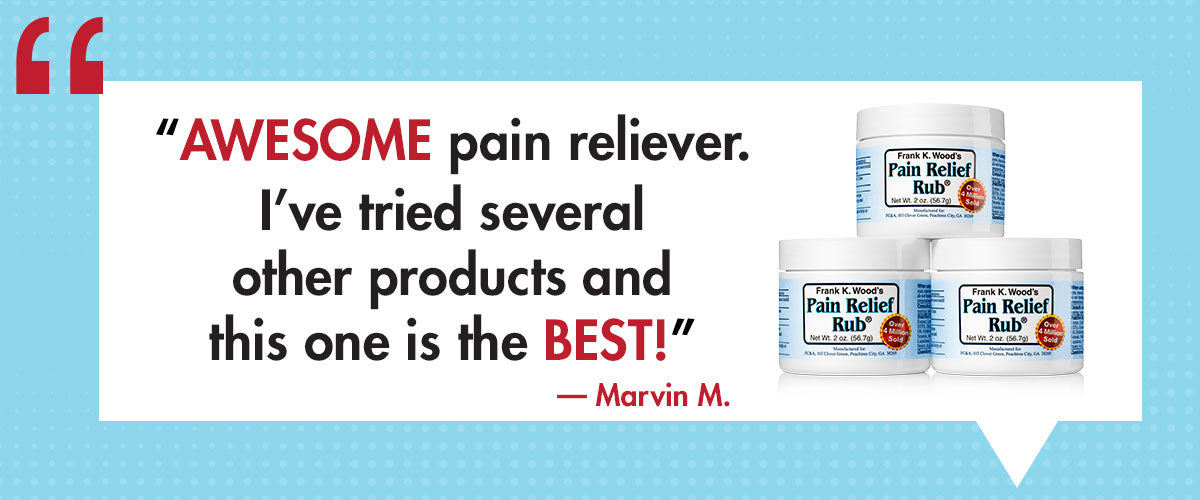 NATURAL PAIN RELIEF
SO EFFECTIVE, IT MELTS AWAY PAIN!
Do your muscles groan in agony the day after a workout? Do your joints ache when you get out of bed in the morning? Do you have to ease out of a chair because of pain? If the answer is yes, you need relief. FAST relief. And preferably, natural pain relief.
Learn More
Joint Pain...
muscle aches...sports injuries...
These are but a few of the many kinds of pain you might suffer. And they keep you sidelined while the rest of the world plays without you.
Read more
OUR PROMISE TO YOU
Topical pain relief doesn't have to leave you smelling like a doctor's office. We make Pain Relief Rub® with natural skin softeners and conditioners, that leave your skin feeling soft and smooth — while the active ingredients are getting right to the source of your pain. The subtle scent vanishes within minutes leaving you with soft, smooth skin.
Living with pain is miserable, and studies prove that it can shorten your life. Pain Relief Rub® can give you welcome relief. With concentrated ingredients and emollients, natural pain relief is a soothing massage away. Let Pain Relief Rub® ease the ache for a longer, more active life.
SUPPORT
M-F 9 am - 5 pm EST
AUTOSHIP
Never run out again
RETURNS
100% Money-Back Guarantee